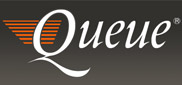 CompensationManagementSystem
Every organization needs an equitable salary administration program. Queue is a cost effective, user friendly online salary administration software system that is designed to provide structure to your overall compensation program. With the click of a mouse, users are able to produce salary reports, compa-ratio calculations, pay equity analysis, salary tables and merit matrix tables.
Unlike other applications available on the market today, our systems have NO expensive software to purchase, NO setup fees, and NO maintenance or upgrade charges.... it does not get any easier. Just one simple license fee charged on an annual basis provides it all:
Anytime, anywhere secure online access safeguarded by advanced security features that include multi-layer password protection, server firewalls, and 256-bit SSL (Secure Sockets Layer) encryption technology.
Administrative access that places all report customization controls in the hands of the user.
Unlimited data entry for employee information (branch, location, department, and position title).
Customizable salary reports by branch, location, department, and position title.
Built in export feature easily exports reports into both Word and Excel.
Compa-ratio calculations by individual employees and departments.
Pay-equity analysis to comply with regulations and internal policy.
Mathematically correct linear regression Salary Table(s).
Suitable for both large and small organizations.
Includes hosting, maintenance, system upgrades and 1(800) technical support
And when combined with e-Valuator - Performance Evaluation System, Queue can bring the work and compensation of individual employees into greater alignment with your organizational goals.
To receive a NO COST, NO OBLIGATION live demonstration of this outstanding Compensation Management Tool REQUEST AN ONLINE DEMO today.